Here are a few quick tips to gain some serious performance in EVE-NG for your network labs!
Please note I am assuming you are running EVE-NG as a VM within ESXI aka nested virtualization.
1 – Build your nodes with VIRTIO Adapters when you can.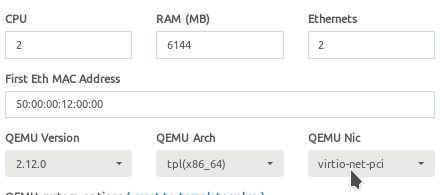 2 – Install latest VirtIO drivers and then commit the nodes.
For example after you created your Windows VMs, download these drivers inside and install. Then commit the changes via qemu.
https://docs.fedoraproject.org/en-US/quick-docs/creating-windows-virtual-machines-using-virtio-drivers/index.html
how to commit changes:
https://www.eve-ng.net/documentation/howto-s/148-howto-save-your-settings-to-be-as-default-on-qemu-node

3- Disable spectre and meltdown patches to regain performance (ONLY ON LAB ESXI HOSTS)
NOTE: THIS IS A SERIOUS SECURITY VULNERABILITY AND ONLY SHOULD BE USED FOR HOMELAB. IF YOU HAVE PRODUCTION VMS HERE DO NOT DO THIS.
For this you just need to add the following to /etc/vmware/config after you SSH into your ESXI hosts: (use vi/etc/vmware/config, press i for insert, then enter the config in last line, then press esc, then type :wq! and hit enter)
cpuid.7.edx = "—-:00–:—-:—-:—-:—-:—-:—-"
Then reload VMs. (No host reboot required)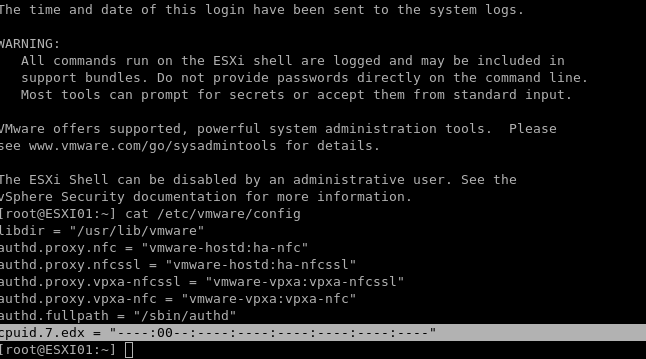 4 – Disable Meltdown and Spectre kernal features in Ubuntu (eve-ng vm). Also enable Transparent Huge pages for performance improvements.
sudo nano /etc/default/grub and add "transparent_hugepage=always spectre_v2=off nopti" inside of GRUB_CMDLINE_LINUX_DEFAULT. Then run "sudo update-grub" and reload the eve-ng VM.