A lot of people assume you need OMSA installed to setup fancy SNMP and SMTP alerts. However you don't! As long as you have an iDrac card that's all you need. In this tutorial I will be describing the steps needed to setup SMTP alerts for iDRAC emergencies and warnings.
So  let's begin. First login to iDrac ( I will be using a server with iDrac7)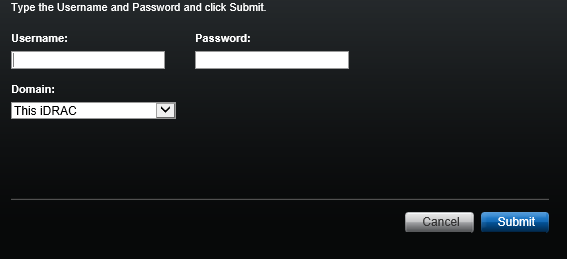 Once logged in you will need to confirm you have the correct network settings. Jump over to iDrac Settings > Network
Under common settings you will need to populate the fields. the DNS DRAC Name is the user address and the Static DNS domain Name is your domain name.
So if I had the settings below my emails would come from "[email protected]"
NOTE: THESE SETTINGS MUST BE POPULATED

Now jump over to Alerts and click the "SNMP and Email Settings TAB"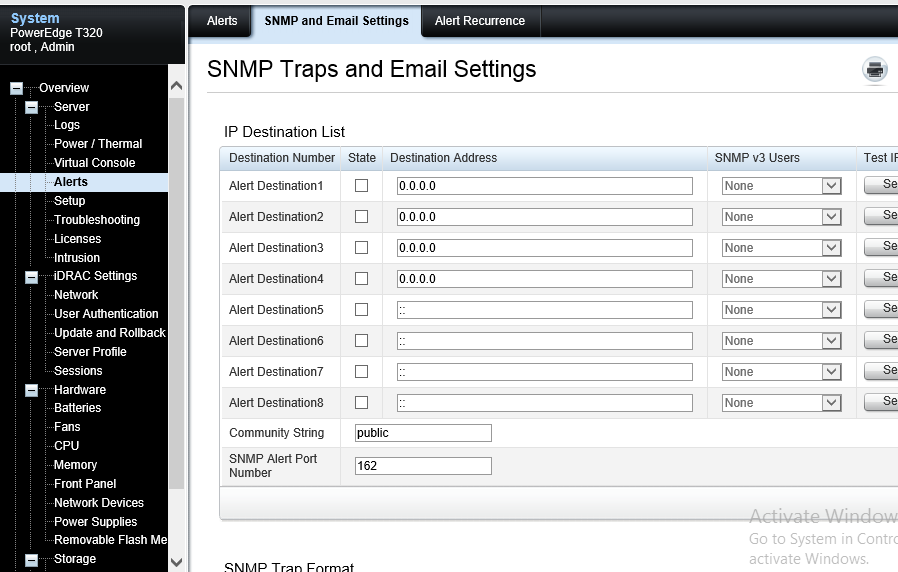 Now scroll down to Destination Email Address…
Here we need to check the box, and put where you want to send alerts to…

Then scroll down to SMTP Server Address Settings
Here you need to put your SMTP server, I use smtp2go.com so I just created an account, and then added it below. SMTP2GO has a free account version that
allows you to send 20 emails per day, this should suffice for anyone as I hope you won't be getting 20 critical alerts per day. You should test it out before buying.
If you have your own smtp server, or want to use office365 or gmail, well Google it because I don't want to do that. Sorry!
NOTE: MAKE SURE YOU HAVE A DNS SERVER SET IN THE NETWORK SETTINGS OR YOU WON'T BE ABLE TO RESOLVE NAMES
NOTE: ALSO MAKE SURE YOUR GATEWAY IS PROPERLY CONFIGURED SO YOU CAN GET OUT TO THE INTERNET

Now you can go above and click the send button under your dest. email and test that your smtp settings work!
You should receive an email like this…

Now jump over to Alerts > Alerts
Uncheck the audit, updates, work notes, config, and informational, we don't want this info to be emailed to us… We just want critical things!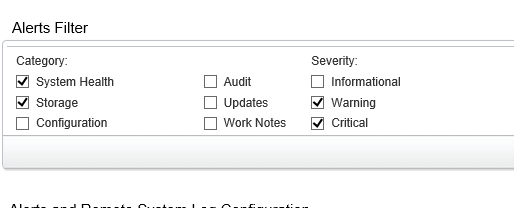 Now click apply to the right. This will filter the tables below.
Now go through every page, and make sure you click the top most "email" option. This means all system health, storage, warning, and critical events are emailed to you.
You have to do this for every page!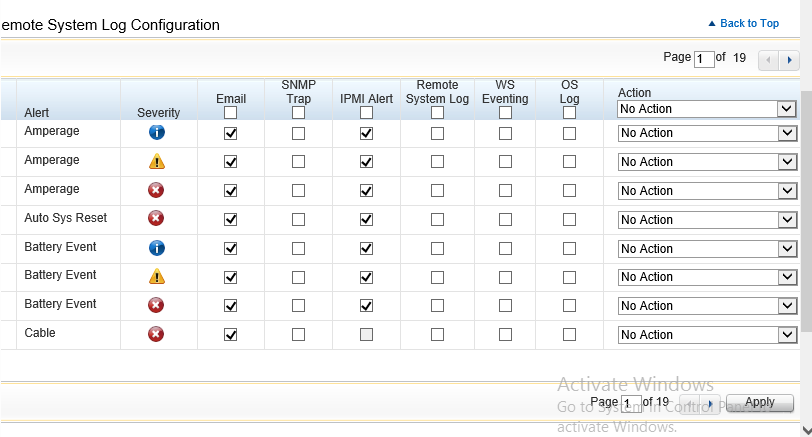 Ok so now we test the rest of the alerts! Browse down to Test Event and put in "PDR13" and click Test,

It should now send you an email like this.

Now you know your iDRAC SMTP alerts are working properly. Make sure you set the dest. email to something everyone on your team will monitor!