Here's how you can inject thousands of routes into BGP with testing GNS3.
I recently discovered this blog post where someone created a Ubuntu VM that can do this. Here's a quick tutorial on how you can get this to work in your network.
First of all, credit to the original creator!
http://www.stubarea51.net/2016/01/21/put-500000-bgp-routes-in-your-lab-network-download-this-vm-and-become-your-own-upstream-bgp-isp-for-testing/
Now for GNS3 you only need the VMDK file so I reuploaded that here to save you the trouble of extracting it:
https://upw.io/3cv/IPv4-BGP-Global-Internet-Table-VM-v1-disk1.vmdk
Here's a link to the OVA he shared incase you ever need it https://iparchitechs-my.sharepoint.com/personal/kevin_myers_iparchitechs_com/_layouts/15/guestaccess.aspx?guestaccesstoken=8g3ek2XMd6VUwylzAOHcyfsNL8S2SQQOWpB%2ftwThtvc%3d&docid=0472f0694111e41a0bccce5f57e41a321
Here's how to set it up in GNS3:
Step 1:
Open GNS 3 | Edit | preferences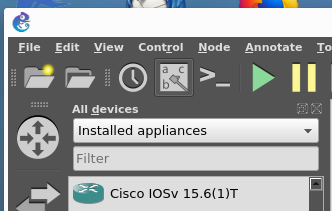 Step 2: go to QEMU VMs | New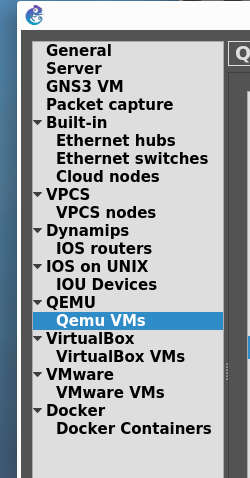 Step 3: Name it Route Injector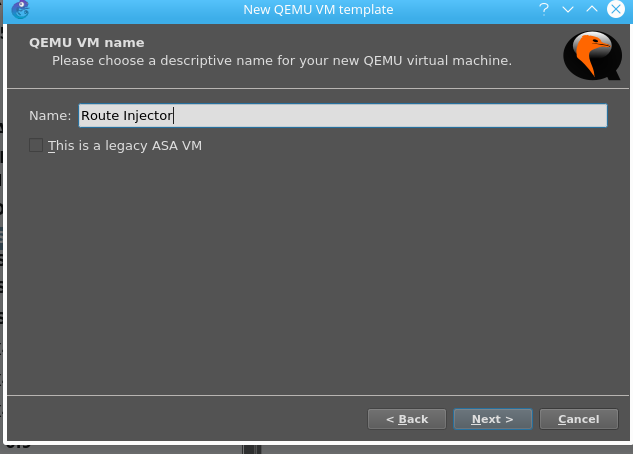 Step 4: Give the VM some ram, I did 2048MB, you might be able to get away with 1024MB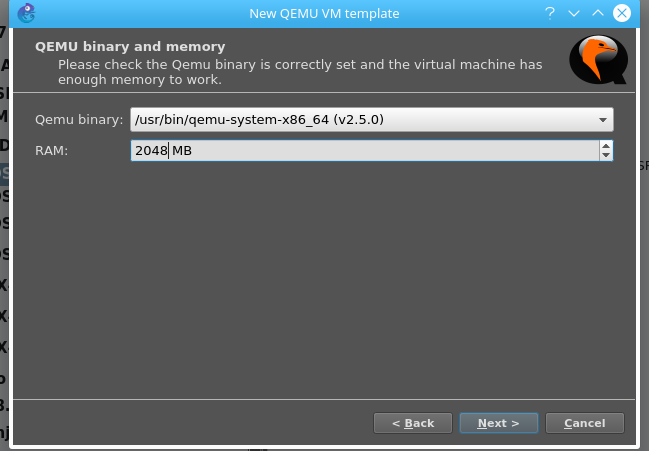 Step 5: Set the console type to VNC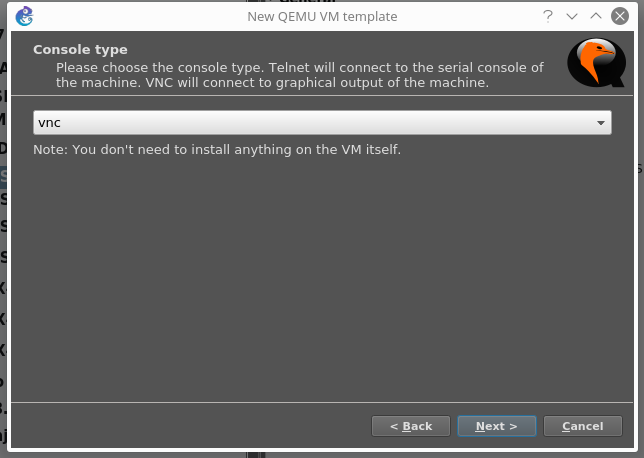 Step 6: Select New Image and supply the .VMDK file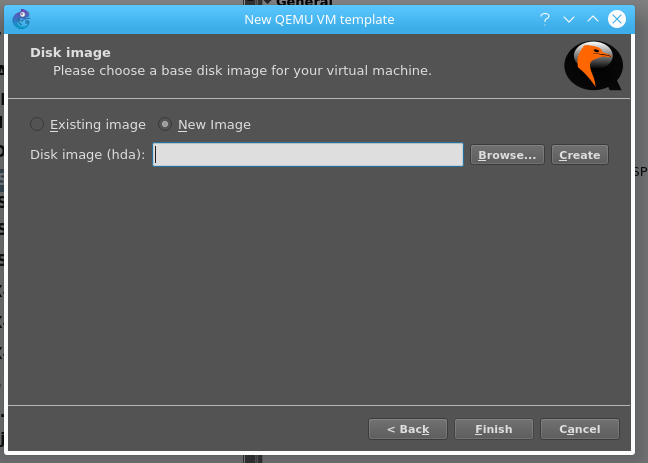 Step 7: Once complete drop the Server into a topology with a BGP speaker, right click the VM and click console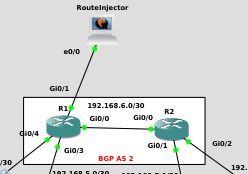 Step 8: login with bgpuser/bgpuser
Step 9: Run the following to change it's IP

sudo nano /etc/network/interfaces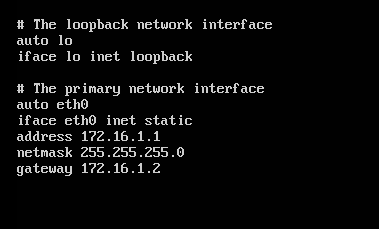 Step 10: Run the following to bring up the interface

sudo ifup eth0

Step 11: Ping your neighbor router
Step 12: Run the following to enter the folder

cd bgp

Step 13: Setup the session, the -m is how many routes you want

sudo ./bgp_simple.pl -myas 65535 -myip 172.16.1.1 -peerip 172.16.1.2 -peeras 2 -p ISP5-NorthAmerica-NewYork-Jan-2016 -m 200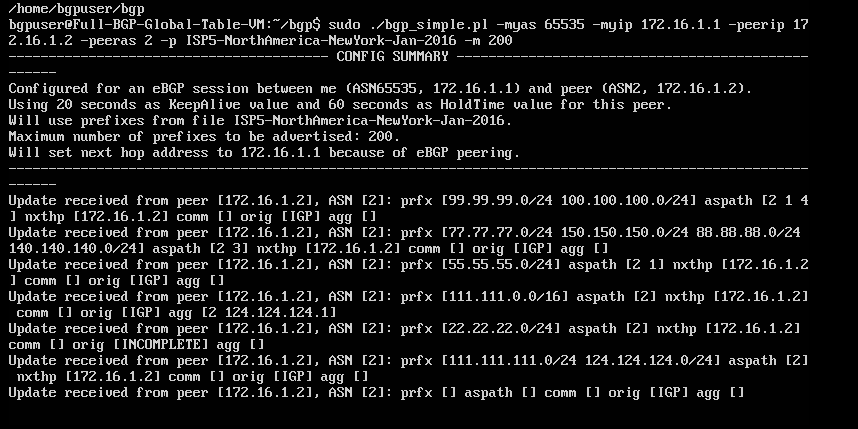 Step 14: Enjoy!